DualEnroll.com helps dual & concurrent enrollment programs serve more students with fewer resources.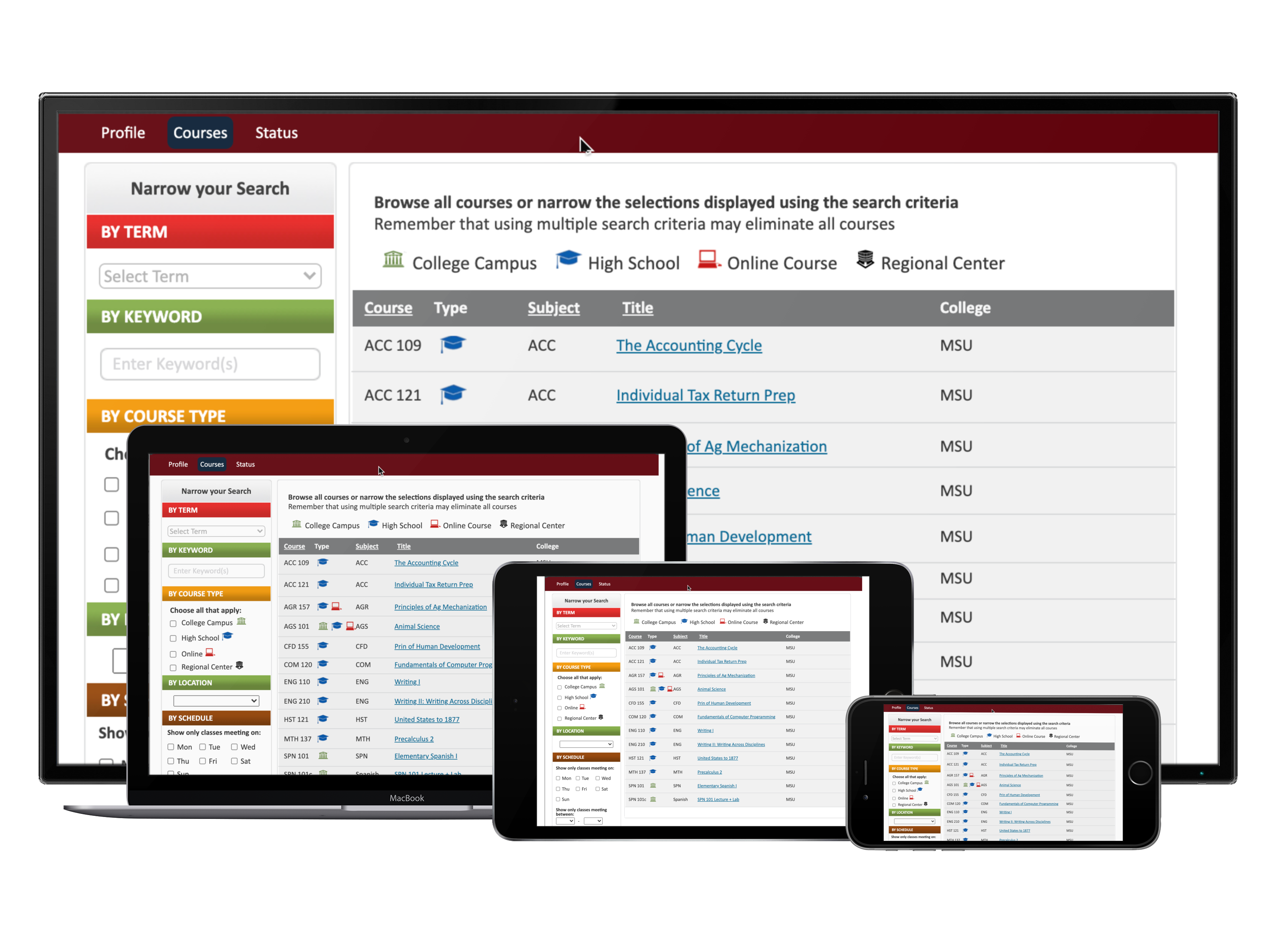 Students see only courses that meet their criteria, enabling them to easily navigate course options across locations and delivery formats. Icons provide visual cues for additional ease of use. Course list can be filtered by any combination of:
Term
Course location
Keyword in title or description
Campus (for multi-campus colleges and systems)
Day and time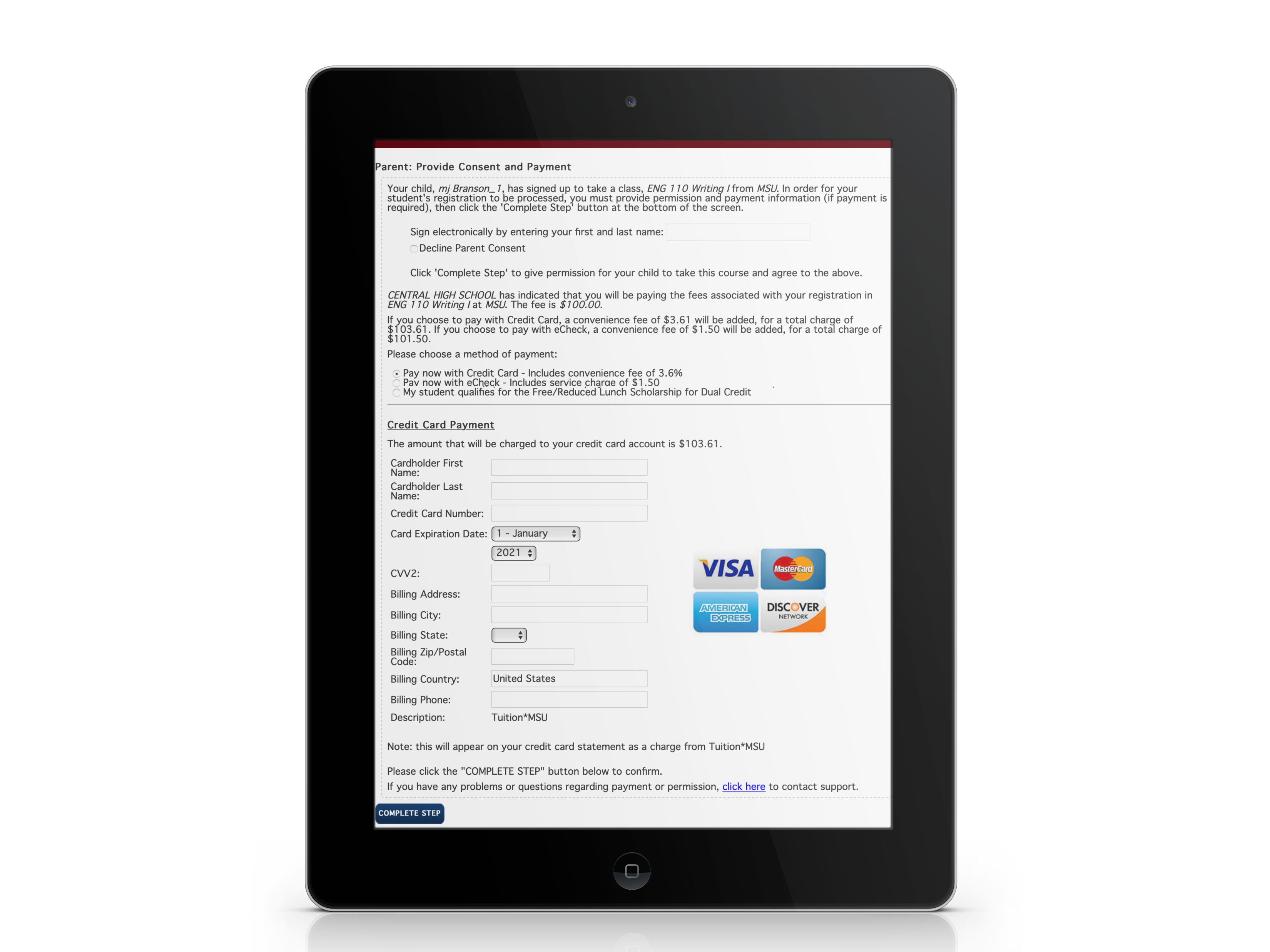 Parents can provide consent via email and pay online via credit card, debit card, or bank debit. DualEnroll.com supports tuition waiver, high school pay, student pay, scholarships and split payment arrangements.
PCI-compliant payment processing
Accepts credit/debit cards, or direct bank debits
Supports HS pay, student pay and split payments
Even supports tuition waivers and scholarships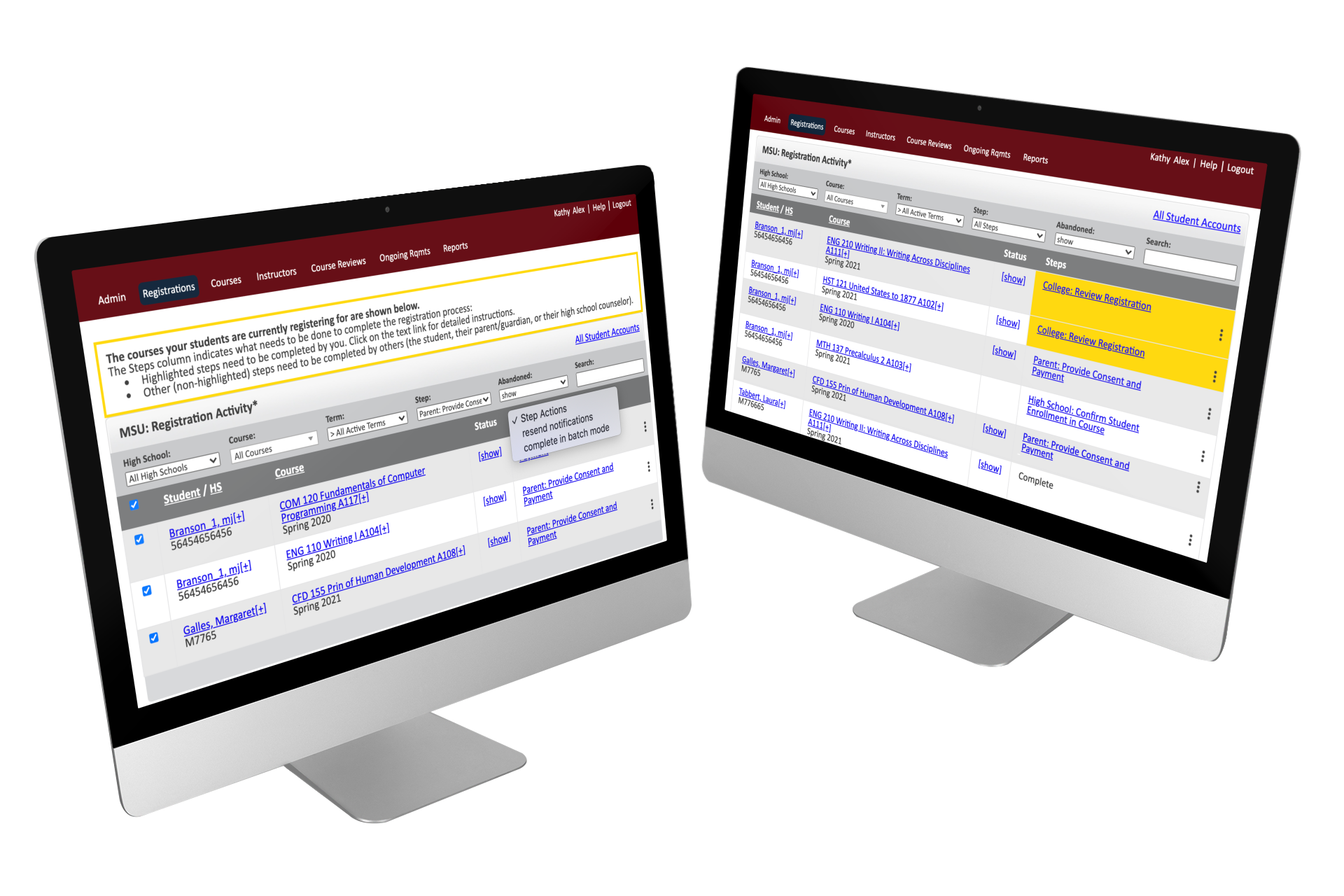 DualEnroll.com guides students and high school instructors through registration and credentialing processes. The system prompts each participant for required items and sends both automated and custom reminders for needed items. Custom steps guide everyone through their part of the process, batching enables quick and easy step completion, and dynamic dashboards with faceted search/filters provide high level visibility with easy drill down levels.
Tracks all required items via dynamic dashboards
Custom steps assembled into college-specific workflows
Automated and customizable reminders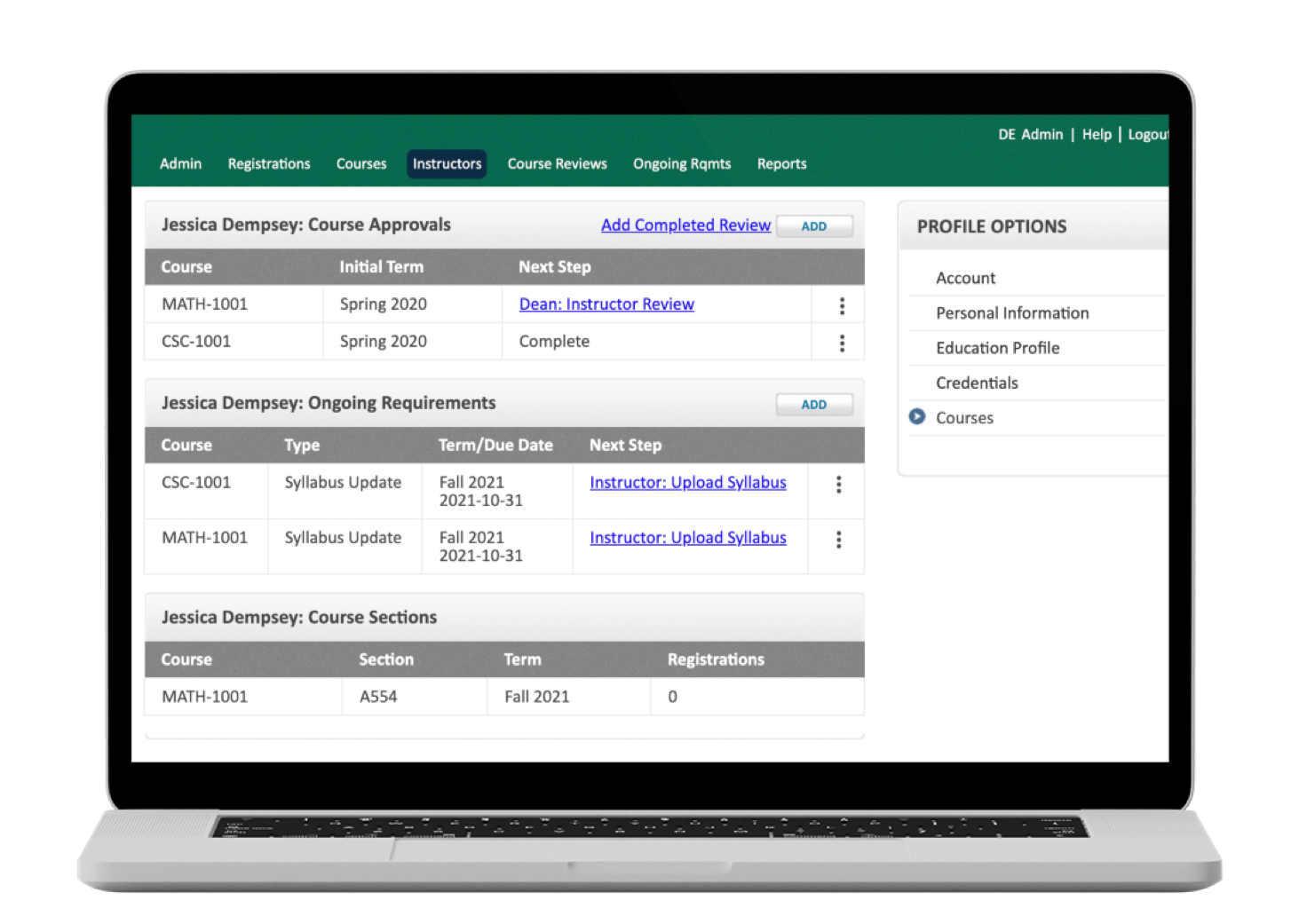 Ensuring the quality of courses taught in high schools is critical but difficult. DualEnroll.com lets you mirror your on-campus course approval processes with high school instructors and preserves an audit trail for accreditors and internal reviews.
Web-based course approval process
Document high school instructor qualifications
Full audit trail and reporting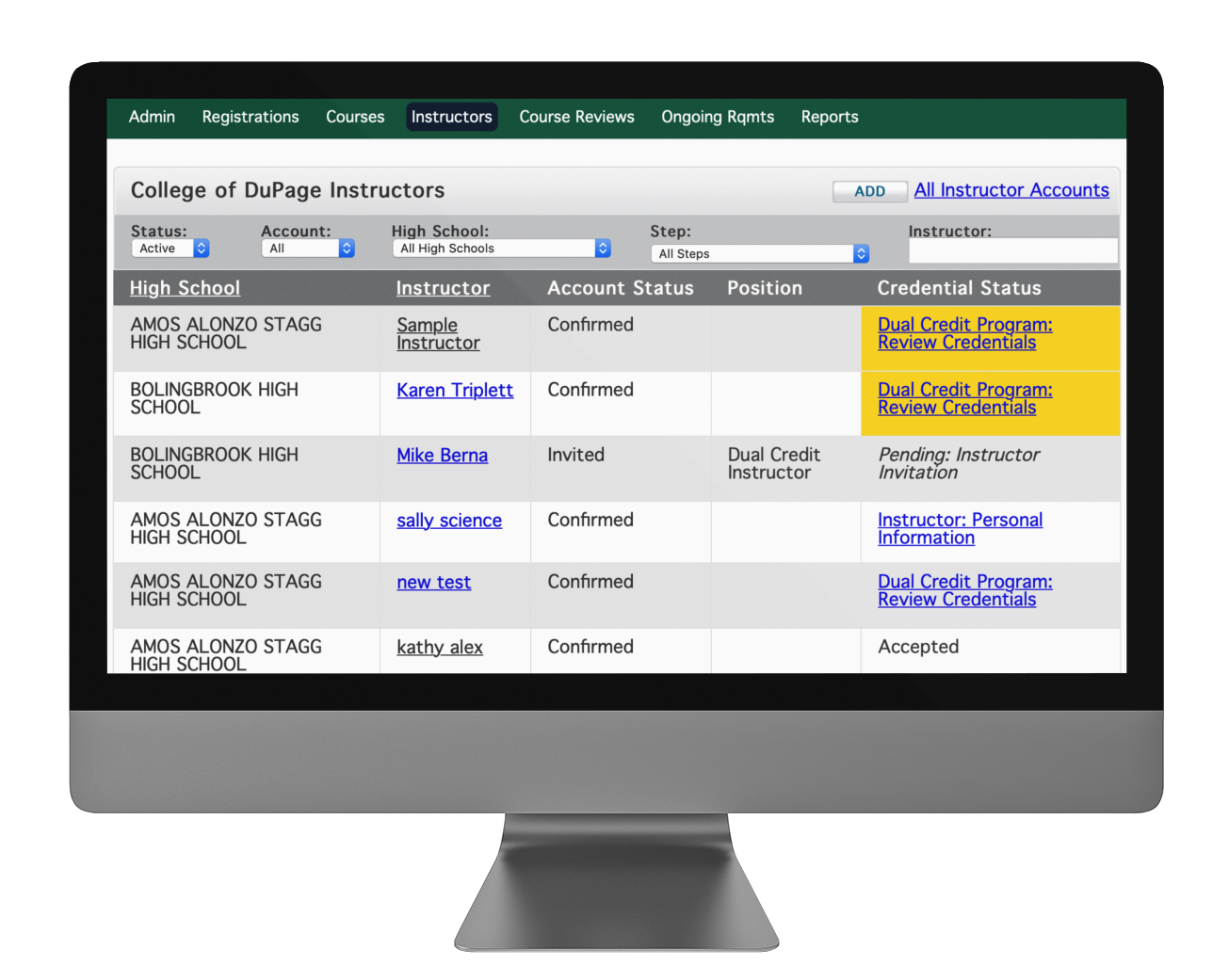 DualEnroll.com centralizes qualification, contact and schedule information for part-time high school instructors and makes it easy to coordinate courses and track compliance with ongoing credentialing requirements like site visits.
Manage qualifications and scheduling
Supports variety of credentialling approaches
Compliance management and audit trail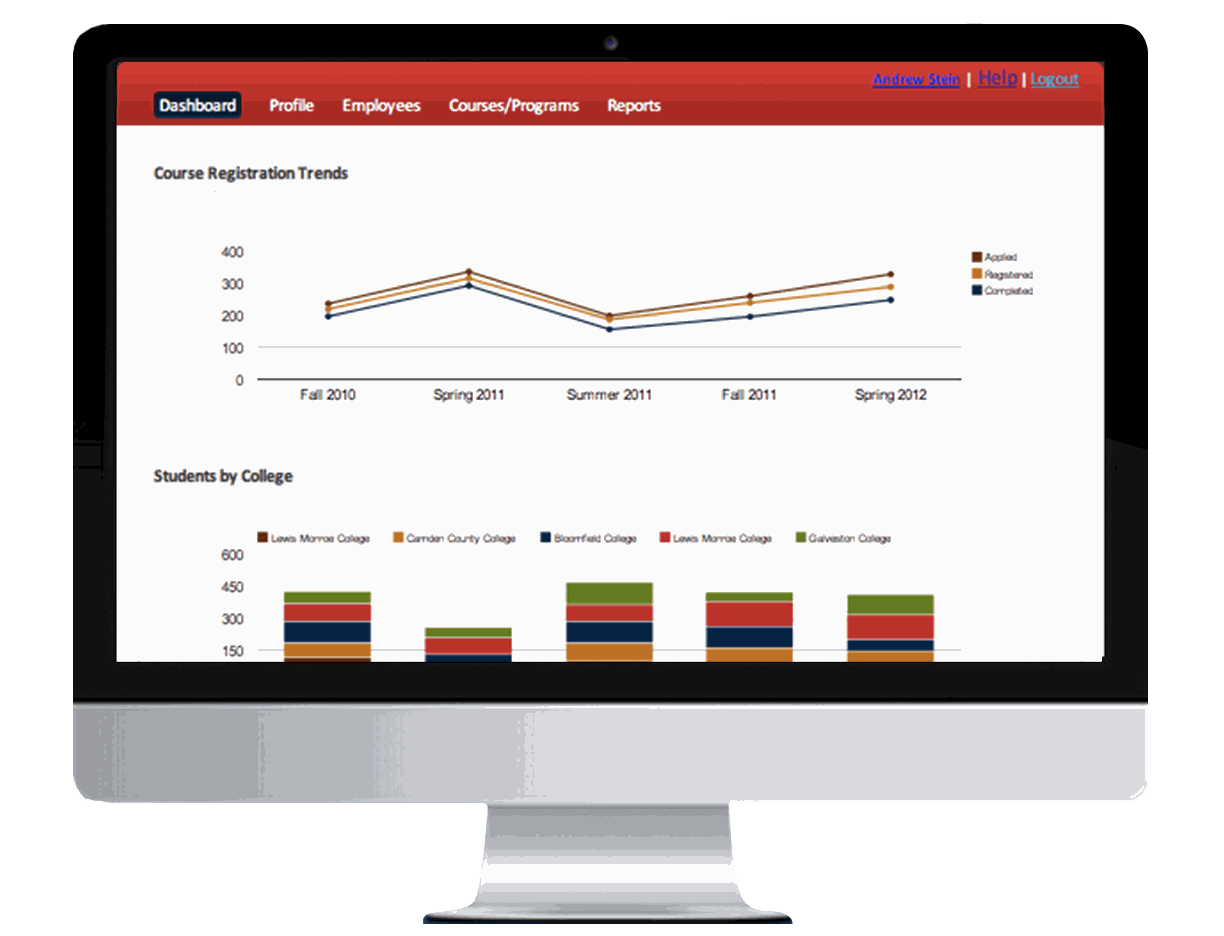 All your program data is stored in one central database, enabling any kind of reporting needed for compliance or program improvement. Dashboards enable instant visualization of critical program metrics.
Compliance and program improvement reports
Program success metrics and dashboards
Workflow status tracking